Discover
Saf-instant®
range!
Saf-instant®, The Original since 1973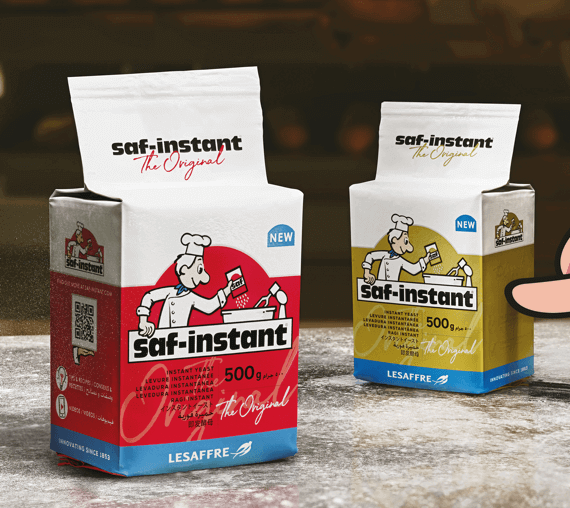 ULTRA PERFORMANCE YEAST

---
A new yeast always more efficient which guarantees a higher fermentation power and an optimal bread quality.

CONNECTED PACKAGING

---
CONNECTED PACKAGING A brand new, more informative packaging thanks to the QR Code, which will help you find help, inspiration and advice.

IDEAS AND TIPS

---
A selection of articles, recipes and tips to help you in your baking profession. Directly in your pocket, accessible 24/7.
The best yeasts and the services best suited to support you professionally and help you meet your daily challenges!
SELECTING THE YEAST
BEST SUITED TO YOUR NEEDS
Saf-instant® provides you with access to a range of ultra-high-performance yeasts,
suited to your professional requirements and development ambitions.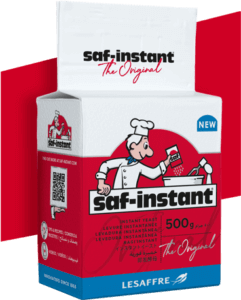 Saf-instant® Red Instant Dry Yeast

---
For less-sweet dough with 0 - 5% sugar on flour weight.

Great for pizza dough, bagels and baguettes.

Weight: 500g / 10kg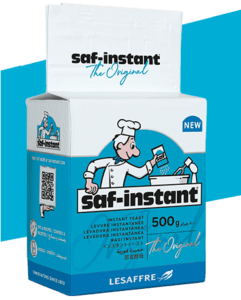 Saf-instant® Blue Instant Dry Yeast

---
For sweet dough with more than 20% sugar on flour weight.

Great for Danish pastries and sweet Asian buns. like Roti Manis.

Weight: 500g
*Only available for ID, TH, PH, SG, MY