19 Apr

Cranberry Multigrain Bread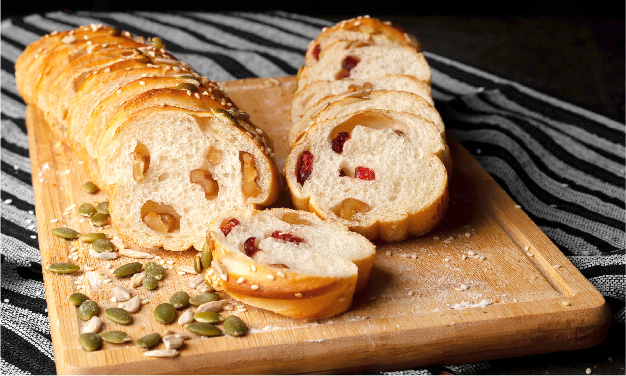 All the ingredient in this recipe works perfectly together to give a rich, crunchy experience with slight sweetness in every bite. A great breakfast toast to start off the day.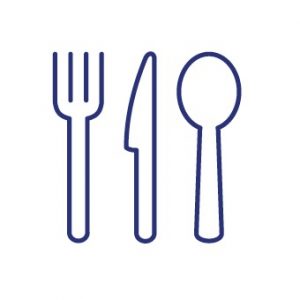 SERVING SIZE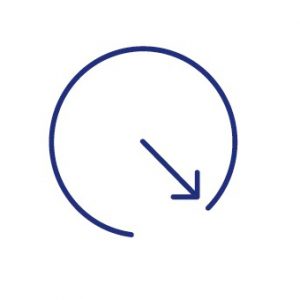 TIME REQUIRED
Preparation: 20 minutes
Baking: 18 minutes
Total waiting/resting: 2 hours 20 minutes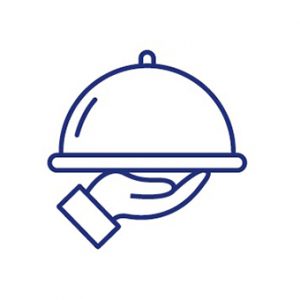 SERVING SUGGESTION
Lightly toast and serve with butter
INGREDIENTS
| Dough | Quantity |
| --- | --- |
| Bread Flour | 300g |
| Eggs | 30g |
| Water | 156ml |
| Salt | 5g |
| Sugar | 21g |
| SAF-INSTANT™ Gold instant dry yeast | 5g |
| Butter | 21g |
| Dried Cranberries | 75g |
| Walnuts | 75g |
| Multigrain seeds (Sunflower, sesame, pumpkin) | 15g |
PRE-PREPARATION
1. Crush the walnuts with a rolling pin.
2. Mix the pumpkin seeds, sunflower seeds and sesame in a bowl.
PREPARE THE DOUGH
1. Put all the ingredients in the mixer except butter, dried cranberries, walnuts and multigrain seeds.
2. Mix for 4 minutes on low speed and 4 minutes on high speed.
3. Add the butter and mix for 4 minutes on low speed and 1 minute on high speed.
4. Dough temperature should be around 24°C.
5. Cover and let it rest for 30 minutes at room temperature (approximately 25°C).
SHAPING
1. Divide the dough equally at 150g per piece.
2. Roll the dough and let it rest for 20 minutes.
3. Flatten the dough with a rolling pin and add the cranberries and crushed walnuts evenly over the dough surface. Lightly press down to "secure" them.
4. Roll up the dough and pinch all edges to form a seal.
5. Spray eggs over the dough surface and score the dough with a sharp blade.
6. Sprinkle the dough with multigrain seeds.
7. Cover and let it rest for 1 hour 30 minutes at approximately 30°C
BAKING
1. Preheat oven to 190°C.
2. Bake for 18 minutes at 190°C or till the crust turns golden.
3. Allow the loaf to cool down completely before slicing it.